Giant 45s
5th March 2015
Producing Giant 45s
45 Live will be showcasing at this years Masked Ball in May down in Cornwall. This yearly MEGA party set on the clifftops is always a monster night out, and this year they have booked 45 Live to host it's own arena. A selection of the 45 Live DJ crew will be in attendance and it's going to be fantastic! So with 12 hours of 45s to lay down, and a nice big tent, we thought that getting a stage set together is a must. Cue up some giant 45s, not 7" but 47"! Basically a labour of love for me to make stuff like this, and we have 20 giant records to hang about the place alongside some other stuff that's still being made. Cut from dense foam board, with a 45 adapter in too, they look the business!
Gotta give props to Zhev at Zipbar in Plymouth who cut the discs on his CNC cutting machine, and Print 2 Media in Liskeard who went the extra mile in applying the record labels to the discs. Something I would have struggled with on my desk at the office!
Check out more about the night and get some tickets (if there's any left)! www.45live.net/masked-ball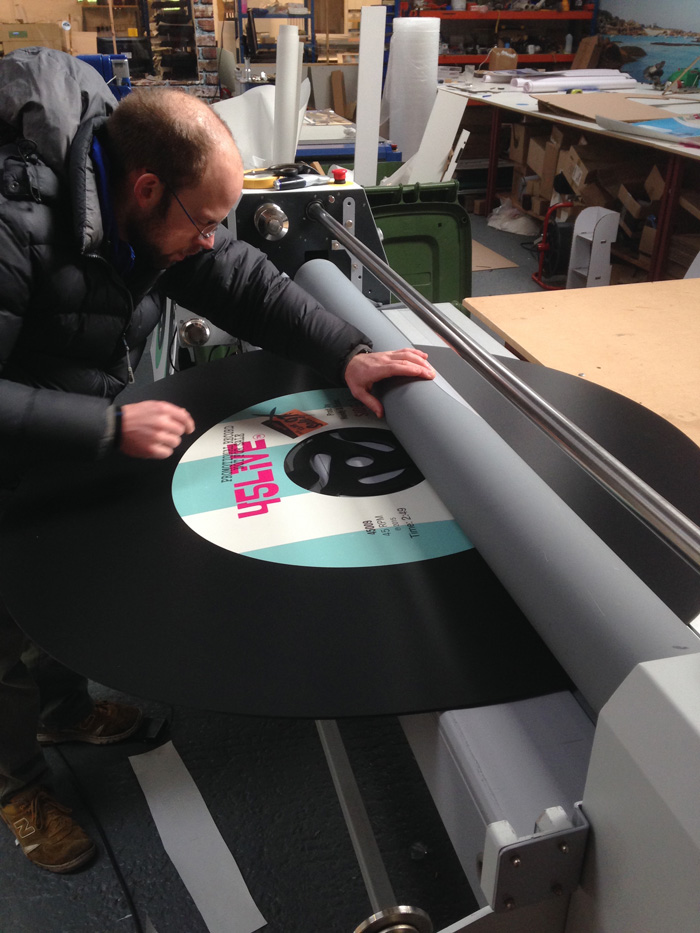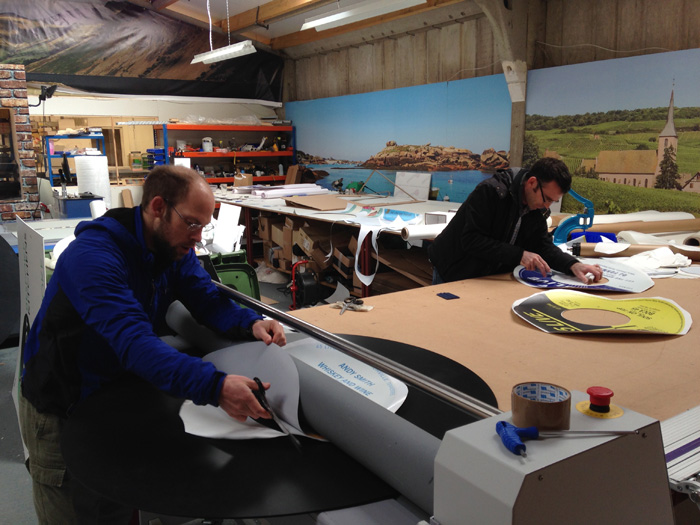 John and Glenn, ninjas!