The ultimate 45s DJ set up
29th June 2016
The ultimate set up for a 45s DJ
The options to perform as a DJ now are becoming ever more complicated through the advancement of technology, from a classic turntable set up, to CDs, digital vinyl interfaces, the myriad of controllers and laptop based software and even iPad systems. Each way definitely has it's merits and yet regularly cause vicious arguments amongst DJs, still. But that argument is over, and there's plenty of us here at 45 Live that will use different systems when required. But anyway, we're not concerned with all that flashy techy button pressing alchemy or debating who's 'keeping it real' for this feature, what we're interested in is the very best set up you can have to present your cherished 45s on, and for you to have the smoothest delivery and best sounding experience with, provided you're working on a decent PA of course. The immediate interface between DJ and records is what we're talking about. So here's a run down of what we believe to be the best set of kit you can get.
1. Decks?
Technics 1200/1210 - £200 - £2700 each!
Easy, a pair of Technics 1200/1210's. The gold standard used by DJs worldwide for absolutely yonks. If you get a pair of these, set them up correctly and treat them nice, they will give you years and years of reliable vinyl spinning joy. My own set are now around 25 years old, taken in and out of clubs and parties MANY times, and still going strong. I've only had to replace the RCA leads once on each deck, and one of the cue lights stopped working after about 15 years (I must get round to fixing that!). What bits of modern technology normally has this kind of longevity? Not many, that's for sure. Obviously you'll be looking at the 2nd hand market for some original 1200's, but there's plenty around and we often see some lovely examples on ebay, Gumtree etc. A decent pair will be around £800. BUT, you can go brand new with the newly made and gorgeous SL-1200GAE, but at £2800 EACH, you'll need deep pockets. There is going to be a standard new edition turntable, the SL1200G coming this Autumn, but this too is likely going to be pretty expensive.
So if you're not rich, then hit the 2nd hand market and search for a pair of used decks. There's loads out there that were bought by bedroom DJs so didn't see the kind of abuse that a club install deck would get. But make sure you can test them first before parting with your hard earned cash.
Further info:
http://www.technics.com/us/introduction/hifi-direct-drive-turntable-system-sl-1200gae/
2. Cartridges?
Shure M44G - £97 for a pair
Ortofon Concordes or Shure has to be the toss up here, or possibly Grado as used by Mr Scruff, and he certainly knows his onions. This question most likely depends on how you DJ, whether you're a beat juggling scratch head or smooth mixing blender. I will stick my neck out and say the Shure M44G is the way to go. The Shure carts sound amazing, have a very high output and stick to the vinyl amazingly well, one of the prime considerations. The M44G as opposed to the M44-7 is apparently better for reproducing the mid range on your records, so for jazz/funk/soul etc, this seems a wise choice.
Buy here:
http://bit.ly/293xVlj
Further info:
http://www.shure.co.uk/products/dj_phono/m44g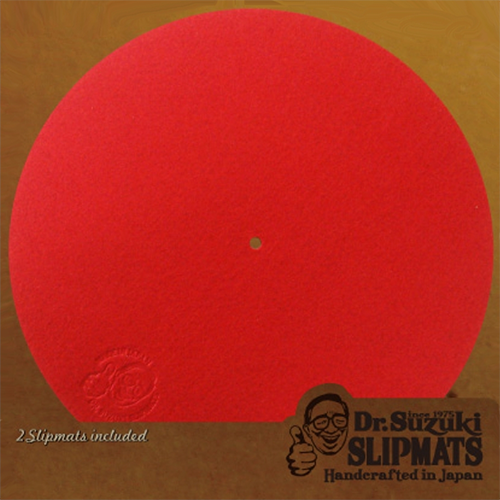 3. Slipmats?
Dr Suzuki Mix Edition 12" Slipmats - £22.49 a pair & Mukatsuku 45 Twister - £14.99 each
Now, there's a couple of options here, 1 of which could completely remove the need for the category below, namely the 45 Twister. This is a pretty nifty invention. It's a hard 12" plastic disk with a dinked 45 adapter built in and a 7" rubber bed for your vinyl. This keeps the record from spinning on the Twister itself, so you can do all your cutting and scratching by using the extra width of the Twister to put your hands on. It really does work very well indeed. But of course you will still need good quality slipmats sitting underneath your twisters. So grab a pair of super slippy, super smooth Dr Suzuki Mix Edition's. But if you prefer to have physical contact with the vinyl itself, then a pair of Dr Suzuki Mix Edition 12" Slipmats and a pair of the adapters featured below are most definitely No. 1.
Buy 45 Twisters here:
http://bit.ly/29eYeXt
Buy slipmats here:
http://bit.ly/293yoDL
4. 45 Adapters?
Syd Def Jam - $30 each
If you're spinning dinked 7's (45s with a large hole in the middle), then you'll need an adapter, 2 in fact. From the early days of dinked 45s, a simple thin plastic adapter that popped and clicked into place was all there was, it's a classic for sure, but not particularly great for DJing. Then came the dome styled adapters, but lightweight plastic versions. Whilst effective they didn't perform great either as it was easy for the vinyl to 'slip' underneath them when getting physical with the record. Better still are the dome versions in heavier metals and brass, these are great and work very well indeed (even the silly shaped ones). But the gold standard is the Syd Def Jam 45 Adapter from Australia. These are nickel plated brass, so nice and heavy, but the crowning feature and beautifully designed ergonomic invention is the rubber O Ring that cheekily sits just above the vinyl and acts as a 'clamp', giving you better sounding bass and plenty of confidence when you're scratching or cuing up your 45s. These work an absolute treat and are easily the best adapters out there.
Buy here:
http://syd-def-jam.myshopify.com/products/7-inch-vinyl-45-adaptors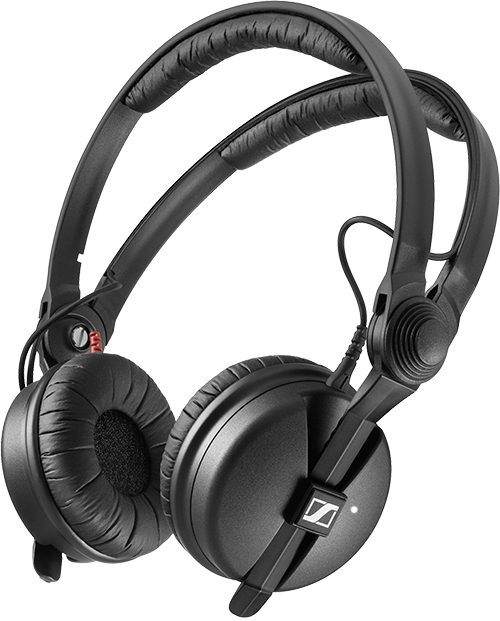 5. Headphones?
Sennheiser-hd25 - £145
No need to be 'hip' here and get a set of Beats by Dr Dre, or special edition flashy nonsense headphones. What you need is a pair that are built very well and sound great as it's the one piece of equipment that gets the most rough treatment. On, off, on, off, thrown to to the side, dropped on the floor, twisted around...you get the picture. These Sennheisers perform beautifully, they are super light yet very sturdy, and the closed cup cans do a great job in masking out the front of house sound when required. Once again it's the functional design here that make these stand out, and that being the ability to replace each part easily if they were to fail or get broken in the field, much better than having to fork out for a new set of cans. I've had my set for more years than I can remember, having cheaply replaced the soft can covers 2 or 3 times and the actual cans and the lead just once. Solid, practical, light, great sound, easy to mend...these do the job perfectly.
Buy here:
http://bit.ly/29p5iQ8
Further info:
http://en-uk.sennheiser.com/on-ear-dj-headphone-hd25
6. Record case?
Tucker & Bloom 'The Rich Medina 45 Bag' - £168.99 and Odyssey 45s box - £85
Transporting your precious vinyl cargo is very much an important aspect to consider, and here the choice you have is vast. It's most likely that any serious DJ will have a range of cases, bags and boxes that will suit whatever the gig demands. Are you flying somewhere? Getting the train? Walking far? How many records are you taking? All these questions will determine what coat your records wear in transit. Personally, I have 3 different boxes and one bag ranging in size. I guess my favourite, purely on aesthetic grounds, is my 1960's wooden and red leather-effect coated box with white Bakelite handle as used on the first page of 45live.net! Whilst this is gorgeous, it certainly isn't practical for all uses. So when it comes to serious 7" vinyl transportation then you have to look at bags and cases that have been designed to perform.
In the softcase corner, it's pretty safe to say that the Tucker & Bloom 'Rich Medina' bag is the bees knees. Made from waterproof nylon with tanned leather handle and strap, plus leather covered frame. The inside is velveteen flocked nylon fabric with shock absorbing closed cell foam backing, cushioning and caressing your vinyl like a baby. Holding 160 records, it's the perfect amount for a decent set length where you have options! Beautifully designed (especially in the Olive version) and super high quality construction, there is absolutely no chance that you wouldn't be happy with this bag.
Meanwhile in the hard case corner, we have the Odyssey flightcase for when you need even stronger protection. Made from premium grade materials, solid wood case with rugged edges and ball corners, and the lid ball corners are recessed to you can position the main case on top of the lid whilst DJing and do away with not knowing where to put the lid, or indeed have a bothersome lid that doesn't even fully detach. Inside there is 1/2 inch super soft yet weighty padding to further protect your records if you happened to drop the box, which you wouldn't of course, but just in case. You can fit 120 or so records in here, easily enough for a decent length set. It is a tad heavy when full, but that is the trade off and worth it to feel safe that your 45s are snugly tucked up inside. One thing that is missing though is a locking point for a padlock, this means THERE IS NO WAY IN HELL that you would put this in the hold on a plane. But it's fine as hand baggage and is easily within airline hand baggage rules, I know this as I brought it back from the States to the UK as hand baggage, full of records! In summation, a super tough, rugged, highly protective and smart case for your 45s. Recommended.
Also need to mention the Magma 45 King edition bag, another softcase design which is excellent. The beauty of this one is it's 50/50 design and extra thick padding. You can't go wrong with this one either, I only rate the Rich Medina bag one higher as it looks so lovely, being a graphic designer by day, I can't help this consideration!
Buy Tucker & Bloom bag here:
http://bit.ly/2gDFu4S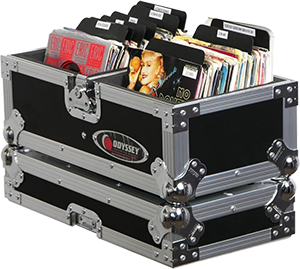 Buy Odyssey box here:
http://bit.ly/1rCyxWZ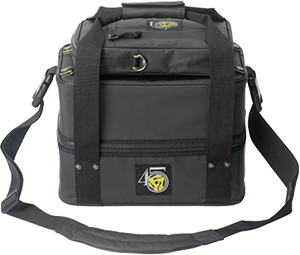 Buy the Magma bag here:
http://bit.ly/29aGcXs
Further info:
https://www.tucker-bloom.com/products/rich-medina-45-bag?variant=3243756484
http://www.odysseygear.com/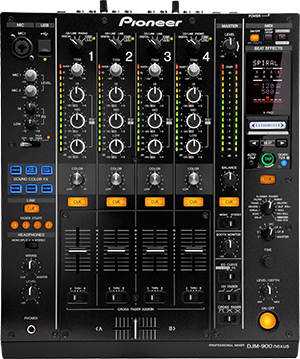 7. Mixer?
Pioneer DJM900 - £1459.00
Out of all the bits of kit that you have available, this one piece of essential hardware is the hardest to recommend. Once again the choice you have is immense, and similarly depends on your playing style. So with that in mind, we're gonna go with the Pioneer DJM900 Nexus. Why? Because quite simply, it's damn good. Yes there are other equally good (and probably better) mixers out there, 2 channel affairs for the scratch DJ, rotary mixers like the Rane 2015 for those with attention to sound OCD and so on. But for me, and having used Pioneer for many years, I just love them. This one has great inbuilt effects actioned on rotary knobs, a shed load more effects you can assign and all the control you could possibly need. It's also very versatile with it's four channels. The list of features is considerable, so best to just check the product spec below. This part of the list will cause the most disagreement amongst DJs I expect, but that's cool, as this part of the chain is certainly what you feel the most comfortable using, and that takes some time and experience to discover what works for you. Whether you want bells and whistles or clean simplicity, one thing you must always go for is sound quality, the Nexus certainly achieves that.
Buy here:
http://bit.ly/294xyXB
Further information:
http://www.pioneerdj.com/en/product/mixer/djm-900nxs/black/overview/
8. T Shirt?
Obviously you have to be wearing a T Shirt with some kind of logo or slogan on! We suggest a 45 Live T Shirt, you'll look superfly in that!
So there you have it, kit yourself out with this lot and you'll be a happy DJ. And remember, this list is subjective, it's what I've personally come to the conclusion on with my 25 years playing rekkids. I'm pretty confident that some of you could be facepalming or shouting at the screen 'NOT THAT CART!', but hey, with this lot, you can't go wrong.